Tuesday Summer Racing
Tuesday twilight racing kicks off on the Tuesday after daylight savings and run through to the Tuesday before Christmas. It then kicks off after Christmas break and through to the Tuesday before the Porirua Grand Traverse.
Races are open to kayaks, surf skis, waka ama, paddle boards or any other human powered craft.
2023 Spring Series
Start Date: 10th October 2023
End Date: 19th December 2023
Start Time: 6:30pm
If you are using a club boat make sure you arrive plenty of time before hand to get yourself setup.
Race Updates:
For detailed information (course details and cancellations) keep an eye on the Kupe Facebook page
Safety:
PFD's must be worn by all paddlers.
All paddlers participate at their own risk and make the decision to compete based on the knowledge of their capability and the conditions on any given race night.
Cancellations:
In really rough winds (wind speeds of 25knots plus) races may be cancelled. Cancellations will be posted on the Kupe facebook page by 3pm on the Tuesday afternoon.
Entry Fees:
No entry fees - yes thats right free racing!!
Just turn up and ask for Paul Moreno
Registration and race start:
Registrations will take place from 6pm on the night of the race at the Kupe kayak shed. Even if you have registered for the race series you will need to check in to be be given your allocated start time.
Race briefing will take place at 6.25pm just off Haitaitai beach, with start times from 6.30pm.
Courses:
We will run one of 3 courses depending on the weather - the chosen course will be posted on the Kupe Facebook page 24hrs prior. https://www.facebook.com/KupeCanoeClub/
The race briefing is brief so we strongly recommend you familarise yourself with these courses before hand:
Northerly wind - 4 lap course (see map here)
Southerly wind - 3 lap course (see map here)
Not much wind - around the fountain
Too much wind - (+25knts) we won't race but get your big wave boat out and come for a play in the waves.
Way too much wind - (+35knts) stay home.
There will still be a combo of standard races and handicap race (handicap will start in several weeks)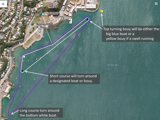 4-Laps
Northerly Course
Used when the northerly is too strong to let us get around the fountian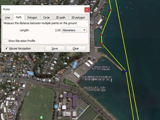 3-Laps
Southerly Course
Used when the southerly is too strong to get around the fountian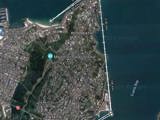 Around the fountian
Calm Course
Our favorite course, when you live in the windy city its a bit of a treat